Hey everybody,
Here's another batch of actionable insights to start your week off right, so you can be more intentional with how you live, work, and create.
Let's get started.
---
Insight 1: Most people don't know what they want
Do you know what you want? Or do you just follow the crowd? According to "mimetic desire," most of the things we spend our entire lives chasing aren't what we want—we just mimic what those around us chase.
In this article, author Luke Burgis walks through three Stoic strategies to break away from the crowd and discover what we actually want, so we can be more intentional with how we live.
---
Insight 2: Keep things in perspective
What's one quick way to reevaluate your life and keep your priorities at the forefront of your mind?
For me, it's the concept of memento mori—the ancient practice of using your mortality as a motivator to live fully.
In this article, Tim Urban of What But Why breaks this concept down using visuals.
"Not counting Wait But Why research, I read about five books a year, so even though it feels like I'll read an endless number of books in the future, I actually have to choose only 300 of all the books out there to read and accept that I'll sign off for eternity without knowing what goes on in all the rest."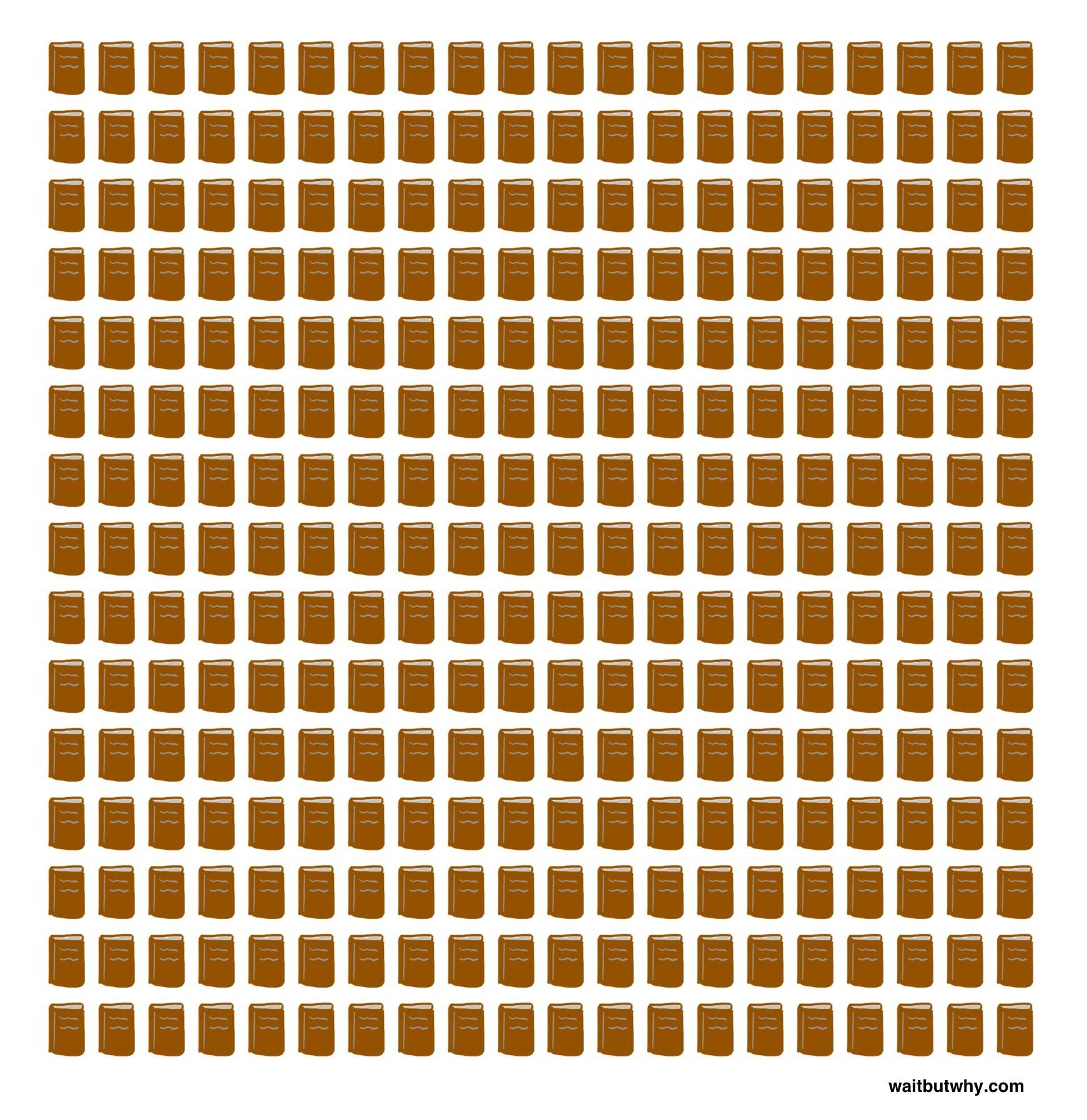 waitbutwhy.com
Check it out. It's great for putting life into perspective.
---
Insight 3: Know your worth, then communicate it
In this TEDTalk, Casey Brown, pricing consultant, walks through how to approach pricing your products and services when you struggle to value yourself.
"No one will ever pay you what you're worth. They'll only ever pay you what they think you're worth."
Check it out if you want a simple framework to clarify and communicate the value you bring to the table.
---
Question for the Week
How can you bridge the gap between the person you currently are and the person you want to become?
---
**Did You Catch the Special Announcement?**
This past Thursday, I shared a special announcement:
I'm launching a 5-week course designed to help entrepreneurs develop a system to clarify what they want, overcome limiting beliefs, and build a life and business aligned with what resonates them.
If you missed the announcement (and shoutout by Ali Abdaal), check it out here.​
---
Share Your Insights
Know someone who'd love this content? Share it with them!
​
My goal is to help entrepreneurs be more intentional with how they live, work, and create.
So if you enjoy Building Blocks, I'll be forever grateful if you help me spread these insights by sharing this issue with other entrepreneurs.
And if someone forwarded you this issue, you can check out past issues and subscribe here:
Let me know what you think and what you'd like to see in future issues. I'm always working to making Building Blocks more valuable for you.
---
​
Until next time—memento mori,​
​
Corey Wilks, Psy.D.
Licensed Clinical Psychologist
Executive Coach
Website: https://coreywilkspsyd.com/​
Course: Intentional Life Design